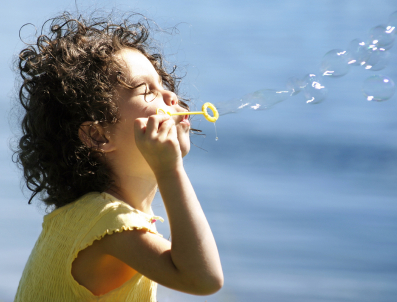 The idea of moving provokes a lot of emotions in kids. Some children are incredibly excited about the idea of a move: the thought of a new school, new friends, and new neighborhoods to explore make them super happy. Other kids aren't as sure about the whole thing. The thought of moving brings out anxiety and fear, a reluctance to embrace change, and sometimes changes in sleeping patterns.
What can you do, as a parent, to help your kids get used to the idea of a move? Parenting experts have a range of advice, most of which boils down to communication. When your kids have an age-appropriate idea about what's going to happen during the move and what they can expect from the experience, they tend to have lower anxiety levels.
When kids aren't sure what's going to happen, they don't always ask their parents for information. They may ask their peers, or they may ask no one at all and turn to their imaginations for the answers. That's what happened to four year old Megan.
"We couldn't understand why Megan was so upset," Mom Brandi explained. "She would just cry hysterically every time the move came up. We finally got her to explain what was wrong. It turns out she was freaking out because she couldn't see how her toys and bed would fit in the family car – so she assumed that they were going to be left behind!"
Brandi explained the existence of Boston moving companies to her daughter, including the fact that Megan's toys and furniture would be carefully loaded onto a truck and delivered to their new house.
"That cleared up the problem pretty fast – although Megan did insist on "Supervising" when the movers came to pick up our boxes!" Brandi laughed.
Other children may be having similar anxiety about the actual logistics of moving. Kids who love their computers, game systems, and other technology may worry about shipping technology safely Share information with them about the professional moving service you're using and how they'll treat your stuff carefully to help alleviate this anxiety.