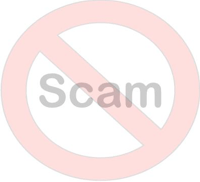 According to many credible medical authorities, moving-after life, death, divorce and illness-is one of the more stressful things anybody can go through. That's why being the victim of a moving scam adds fuels to an already blazing fire. As a small load shipping specialist for two decades, Boston Pack and Ship offers some basic rules of thumb to follow to prevent yourself from falling victim to moving scams.
"There are a number of moving scams out there, everything from an out-and-out theft of your belongings to holding your belongings hostage because you didn't pay a made up fee or you had more pieces than your estimate," says Joe Fell, co-owner of Boston Pack and Ship. "People are even more vulnerable to these scams in tough economic times because everybody's trying to keep their costs down."
So, what can you do to minimize the risk of falling for one of these scams? For starters:
Beware of virtual movers – make sure the moving company has an actual physical address, preferably in your area or where you're moving to and especially if you found the company on the Internet.
Find out who's actually doing the moving – beware of companies who broker the move to unknown third-party service providers. Ask more about the entire process; who is making the pickup, who is providing the long distance transport and the final delivery?
Ask for references – better yet, ask friends you know who have moved lately to refer a mover.
Check the mover's Web site for professional accreditation – there are mover's associations in every state. A mover affiliated with an accredited association does have more creditability than one that is not. Even better if the mover is a member of the Better Business Bureau. That allows you to not only check their credibility but the company's history for handling complaints.
Get a minimum of three quotes – scam victims are often victims of their own impatience and wanting to get their move underway and over with. Getting a minimum of three quotes may slow things down slightly, but it will make you look a little closer at the company you eventually hire.
Fear the lowball quote – like the saying goes, if it's too good to be true, it probably is. While no two moving companies are exactly the same, true professionals should not be more than a few hundred apart. If an estimate is more than $1,000 less than the others, that's a red flag and you might want to scrutinize the estimate and company further.
Stick to national carriers for cross-country and out-state moves – If your entire home is being moved, stick to a national carrier. That way, you will have an actual physical address for the mover on each end of the move, not to mention a corporate office who the agent has to answer to should anything go wrong.
"These suggestions should help you avoid most scams but if you're still not sure, always opt for the mover who was referred to you by trusted family or friends," says Fell.