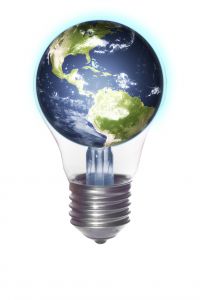 Did you know that the choices you make every day have the power to impact the health of the planet? By being mindful of the environmental impact of our behaviors, we can reduce the use of fossil fuels, encourage recycling, and do our part to help the planet heal.  If you need to send packages, ship antique furniture or other fragile items, organize a small residential move or small commercial move, or simply send products to your customers, your Boston shipping store can help you make the smart, planet-friendly choice.
Boston Shipping Tip: How Reducing Breakage Helps the Planet
Any time you have to ship a fragile item – whether it's antique furniture, artwork, electronics and computers, office equipment, or the like – there's always a concern about breakage.  If your item is damaged or even destroyed during the shipping process, you suffer disappointment and financial loss – but the planet takes a hit as well. Replacing the broken items takes natural resources and energy! If items don't get broken, they don't need to be replaced, which is good news for you and Mother Earth!
Your Boston Shipping store knows the best way to package fragile items for shipping.  They use environmentally friendly packing materials, custom crating, and their considerable expertise to ensure that the item you're sending reaches the destination in one piece.   The focus on protecting your item and preventing breakage provides the highest level of satisfaction.
Boston Shipping Tip: The Small Move
Single people and small households that need to move are often faced with a dizzying and distressing range of options.  Trying to move yourself can burn up a lot of gas, time, and energy – not to  mention sore backs and aching muscles! Moving companies that require a minimum load size waste tremendous amounts of resources – and your money! Your Boston shipping store has no minimum load size for small moves, whether you're headed across town or across the country.