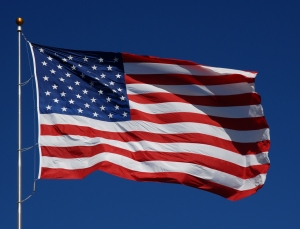 If you have a partner, family member, or loved one serving in the military, thank you. The job of those who are still at home during an overseas deployment is tougher than anyone knows. We appreciate and honor our men and women in uniform, and all of the people who love them.
Our country has been at war for a decade.  During that time, countless packages have been sent from here on the home front to Iraq and Afghanistan. Shipments have gone to military bases all around the world.  Here is what you need to know to make sure your packages and parcels reach your soldier safely:
COMPLETE ADDRESSES ON OUTSIDE & INSIDE OF BOX
Your packages and parcels must be addressed to a specific soldier. Security protocols prohibit mailing a package to "Any Soldier."  Your packages need a complete address on both the outside of the box and inside your package. The interior address is to help facilitate delivery if your box gets damaged while it is in transit.  Your Eastern MA packing and shipping company can help you ensure that your package is addressed properly.
COMPLETE CUSTOMS FORMS ACCURATELY
Shipping packages overseas requires customs forms to be filled out and attached to your shipment.  Your Eastern MA shipping specialist can help you with this.  If you're on your own, remember that packages that weigh less than a pound that have a value of less than $400 require form 2976. Packages that weigh more than a pound  require form 2976-A. Without the proper customs forms attached, your package will be delayed – perhaps permanently.
PAY ATTENTION TO PACKAGE SIZE
There is a size limit for packages being sent to the troops.  Your Eastern MA shipping company will take steps to ensure that your package does not exceed the maximum size.  If you're shipping boxes to the military on your own, make sure that your package is no more than 84 inches long. No one package can weigh more than 70 pounds.