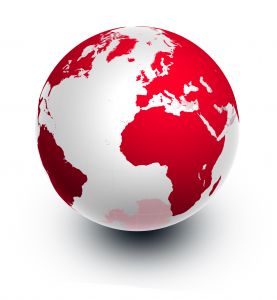 Do you have to send a package to colleagues, relatives, or friends overseas?
If the answer is "YES" you might be experiencing some strange physical symptoms: a sinking feeling in the stomach, perhaps, or some shaky nerves.  But you need fear no longer: international shipping in Boston is not as scary as you may think!
Here at Boston Pack and Ship, we can walk you through all of the options you have with international shipping.  We also work with people who are embarking on one of the adventures of a lifetime: moving to a foreign country.  Moving long distances is always difficult; when you factor in crossing international borders — not to mention the Atlantic or Pacific ocean! — it truly becomes a job where professional assistance is a requirement.
Saving Time, Saving Money, Doing the Job Right
Shipping can be done by ocean or by air.  Generally, the longer the passage, the lower the cost.  It's important to take your deadlines into account: while it might be fine for your cousin in Belgium to wait three weeks to get Grandma's antique clock, when you arrive at your new home in Paris, you want to make sure your clothing, furniture, and other possessions are there waiting for you!  We offer door to door delivery and door to port delivery: each option is right for a specific set of circumstances. We'll help you figure out what's right for you.
What matters most in International Shipping? Experience!
Don't be fooled by cookie-cutter chains that claim they can ship anything anywhere. Small moves, long distance moves, and international shipping all require a specific set of skills and expertise.  You wouldn't want to trust your household to someone who's never dealt with a customs declaration before — or who doesn't know, exactly, the best way to make sure your shipment arrives quickly, safely, and in good condition!