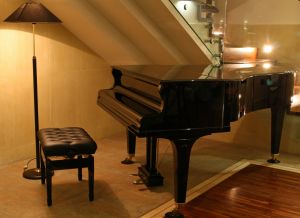 Take a music bath once or twice a week for a few seasons. You will find it is to the soul what a water bath is to the body.
Oliver Wendell Holmes has wise advice for us all. Music has restorative powers, nourishing and supporting the psyche while delighting the ear.To play an instrument is a special joy: ask any musician, amateur or professional, for a first-hand perspective.
Shipping musical instruments, on the other hand, is not such a joy. Musical instruments have a strong preference for environmental stability. It can't be too cold, or too hot; it should not get wet or become too dry – if conditions deviate too far from the ideal, the condition of the instrument could be compromised and the qualities of sound produced changed. Add these criteria to the normal concerns of shipping fragile items, and it quickly becomes clear that the best way to ship musical instruments in Massachusetts is to work with a professional shipping service.
Success starts with custom crating. Your Massachusetts shipping company will specially design and build custom shipping crates for your musical instruments. A shipping crate is far more than a box! Today's shipping crates are designed to provide superior protection for delicate items. They're sized individually, with the appropriate supports built in for strength and security. Packing materials available include foam in place technology, which uses an instant-set expanding foam to form a protective shell around your instrument, amplifier, or other electronics.
As a Massachusetts shipping company that specializes in musical instruments, we understand the value of getting your instruments to their destination exactly on time.  If you are shipping a musical instrument, such as a piano, as part of a household more, we can help make the process seamless and easy.  Stress free musical instrument shipping: That's music to everybody's ears!