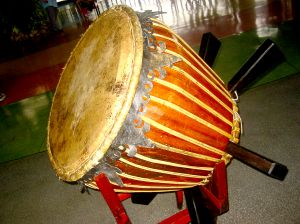 "I am sure piccolo players don't have this problem!" Maya H. threw her hands up in exasperation.  "They get a gig halfway across the country, all they have to do is throw their instrument in their carry on luggage and they're good to go."  She looked around her studio in despair. A collection of traditional drums from around the world stood waiting to be packed. "But try being a drum ensemble.  The situation is a little different!"
Shipping Musical Instruments: What You Need To Know
Transporting musical instruments can be very difficult. Many musicians use a professional Massachusetts shipping company to get their instruments to distant venues.  Shipping musical instruments has several advantages:
Cost-effective way to move musical instruments a long distance
Simplifies travel arrangements for the musicians
Safer and more reliable than trusting airline luggage handlers
Canadian musician David Carroll had a terrible experience trusting his guitar to United Airlines baggage handlers. His $3,500 guitar was broken when baggage handlers threw the delicate instrument onto the tarmac. It took United nearly a year to do the right thing by Carroll.  Imagine being without your instrument for nearly a year! For many musicians, that's a horrifying prospect.
Massachusetts: Shipping Musical Instruments
Choose a Massachusetts shipping company that has extensive experience shipping musical instruments. Musical instruments are delicate items.  They require special handling to make sure they arrive safely and in one piece.  The best Massachusetts shipping company offers custom crating, which involves specially designed and built boxes for shipping musical instruments, and superior packaging materials. It is essential that your delicate musical instruments are completely cushioned and protected while they're being shipped.
Musical instruments are valuable items.  Choose a Massachusetts packing and shipping company that can help you properly insure your instrument against damage or theft. Shipping musical instruments can save a musician a lot of headache and hassle – but only if they work with an experienced company with shipping expertise!