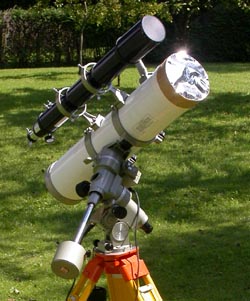 Tonight, if you go outside a little after 6 in the evening, you'll be able to see an astronomical wonder. It's called the Transit of Venus, and it occurs when Venus' orbit makes it look like the tiny planet is traveling across the surface of the sun.  This won't happen again for another 150 years! No one reading these words today will be around to see the next transit of Venus.
Here's something important you should know: If you are trying to watch the transit of Venus in Eastern Massachusetts, DO NOT look directly at the sun! You will hurt your eyes! Here are some safe ways to watch the Transit of Venus.
When something only happens once every hundred years or so, we pay attention to it. These events are special to us.  If we're lucky enough to experience a singular natural event in person, we remember it for the rest our lives.
We feel the same way about our possessions. If something is rare, special, and one-of-a-kind, we want to protect and cherish that special thing. It might be a piece of special artwork, such as a sculpture, painting, or mixed media installation. It might be a piece of antique furniture, handed down from generation to generation.
What's the best way to ship one-of-a-kind items in Massachusetts?
To reduce the risk of breakage, eliminate the fear of lost packages, and make sure your one of a kind item makes it to its destination on time for a reasonable price, choose your Massachusetts shipping service.  These experienced shipping pros know the very best ways to package your fragile items.
Custom crating services means your items travel in the perfect sized box or wooden shipping crate, with the ultimate packing materials to provide total protection.
Ready to learn more? Contact us today – we're here to help!