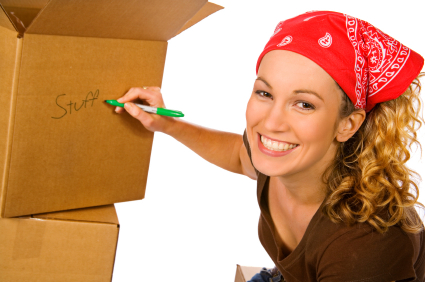 Moving is one of the most stressful, labor-intensive events you can ever live through. The complexity and difficulty of moving increases when you have a very busy schedule, have physical or mental disabilities, or age-related health concerns. That's why pack and ship movers can be an ideal solution for people in these situations when it's time to move.
What are Pack and Ship Movers?
Sometimes referred to as full service movers, pack and ship movers do one of the most challenging, labor intensive aspects of moving – packing your furniture, clothing, and other possessions – for you. The best pack and ship movers in Boston are highly trained professionals who treat your things with respect.
What's the advantage of using Pack and Ship Movers?
Using pack and ship movers makes moving much less labor intensive. This is good if you have limited energy. It also eliminates the need to reach and stretch and bend and twist and lift heavy things, all of which can be difficult if you have physical challenges. Additionally, packing a household requires a great deal of concentration and focus. If you have any difficulties with executive function, or if organizing and completing large complex tasks is not your strong suit, working with pack and ship movers can make the process much easier.
Packing a household to move takes a lot of time. If you have a very full schedule that includes work, family responsibilities, caregiving and other important things, delegating packing to the pack and ship movers can take one big stressful job off of your plate.
Are Pack and Ship movers only for local moves?
NO! You can use pack and ship movers for neighborhood moves, local moves, long distance moves, and international moves. It doesn't matter if you're moving across the street or overseas – the skills, strategies and materials for packing households safely remain the same.