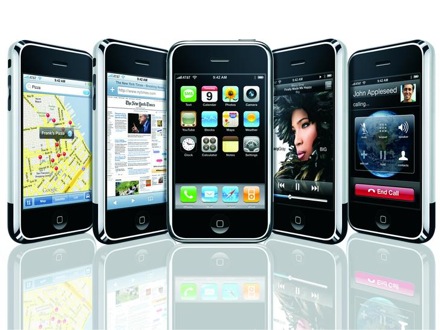 Have you heard the latest iPhone news?  It seems that a day can't go by without there being some kind of news story about Apple offerings.  iPhones, iPods, and iPads dominate the headlines. In the latest twist, Apple has announced plans to link smartphones to credit cards. That means we'll be able to do all of our banking – or pay for that latest impulse purchase – simply by using our phones.
Technology is playing more and more of a role in our lives.  When people say their entire lives are on their phones – or on their laptop or home computer – they're not kidding.  These items hold more than our favorite songs and a few distracting games: they're the repository of our family photos, financial records, professional and personal correspondence and more.
Losing an iPhone, laptop, or computer – or having it damaged during transit – could be catastrophic.  What's the best way to move or ship these items so they arrive safely and intact?
Boston Specialty Shipping: High Tech Items
Whether you're shipping a laptop to a college student who 'forgot' they would need it for school, sending an iPhone to the guest who left it behind, or moving computers and servers as part of an office relocation, you have a challenge on your hands.  High tech items are not only delicate; they're valuable.  You need to know your items are secure not only from shocks, knocks, drops and damage but from theft.  Security is a top concern.
Working with an Boston customized shipping solutions company is your best bet. These companies have access to the specialized packaging materials needed to keep your high tech items safe in transit – and provide the tracking and security you need to have peace of mind while your items are in transit! Foam in place technology, for example, cushions and protects delicate items while they're being shipped: a level of protection you just can't get with peanuts and crumbled paper.
You have your entire life on your iPhone, laptop, or computer. When you need to ship these items, invest in protecting them. You'll be glad you did.