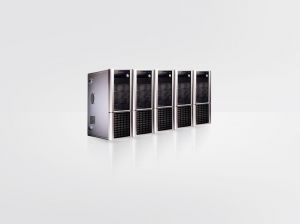 Computers, servers, and other high tech equipment present special shipping challenges. Packaging computers for shipping is not a task for the uninitiated.  It's far too easy to run the risk of breaking or damaging valuable computer equipment if you don't do the job correctly.
If you need to ship a computer, ship a laptop, ship iPads, iPods, or other iGadgets, you want to use the services of your Eastern MA shipping company.  The advantages of using your Eastern MA shipping company to ship your computer are:
Reduce the risk of damage to your computer: Your Eastern MA shipping store uses custom crating, foam in place technology, and superior packing materials to keep all of your high tech items safe while they're in transit.
Streamline the shipping process. Your Boston shipping company has the experience and expertise to make shipping your computer simple and easy.  Don't waste time trying to navigate confusing shipping carrier regulations and rules: trust the pros who know!
Comprehensive insurance coverage options: Your Eastern MA shipping company can help you select the best insurance coverage for your computer, laptop, or other high tech item while it's being shipped.  Protect your investment in high tech!
Eastern MA: Shipping Computers Made Simple
Make life easy for yourself.  If you need to ship a computer, whether it's a desktop, laptop, tablet, or even a server, call in the pros! Take advantage of their expertise to keep your valuable electronics safe and intact during the shipping process. We keep so much valuable information on our computers.  Going the extra mile to make sure they're safe and secure during the shipping process gives peace of mind.
Your Eastern MA shipping store is your full service source for computer shipping.  Pick-up and timed delivery available. Don't take chances with your computers.  Choose the Eastern MA shipping specialist.