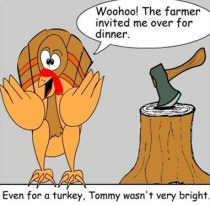 Happy Thanksgiving! We wish everyone reading these words the best of everything the holiday has to offer.  May your travels be safe! May your gatherings filled with family, friends, great food and laughter! May the team of your choosing win the football game!
Thanksgiving is a time to celebrate the many blessings enjoyed over the course of the year. We are thankful to you, our customers and friends.  Every shipment and package we handle is special and one of a kind. The same can be said of each of you.  Thank you for choosing us for your packing and shipping needs. We truly appreciate it.
Boston Holiday Shipping
For many of us, Thanksgiving also marks the beginning of the holiday season.  Black Friday shopping season starts in less than 24 hours.  After you've braved the crowds, grabbed the deals, and gotten them wrapped, it's time to get those gifts on their way to their destination.  It is never too soon to ship holiday gifts, particularly if you're shipping holiday packages internationally.  We're here to help you make sure everyone gets their gifts on time and in great shape!
Size Matters: Shipping Large Packages, Gifts, and Parcels

Are you sending a very large package for the holidays? We know of one father who surprised his son with a drum set that needed to be shipped cross country.  Custom crating involves the use of specially sized and built cardboard boxes or wooden crates to completely contain and protect oversized packages.  Choosing the right packing material is essential to prevent breaks and damage while the gift is in transit.  Foam in place technology involves the use of a cutting edge, expandable material that is piped into the custom crate. This foam grows to form a soft, supporting cushion.