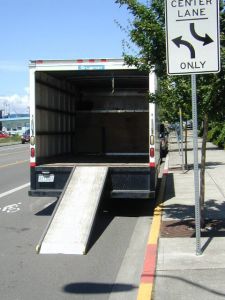 Is it moving time? Moving can be a great adventure.  Whether you're pulling up stakes to relocate for work, attend school, or enjoy retirement, there's always the excitement of meeting new people and discovering new favorite places. Moving does have its downside as well: packing and shipping all of your possessions is a lot of work.
Every move is different.  There are certain categories of people who tend not to have as many possessions to move.  This includes students, young professionals who must move often for their career, military families, and couples in retirement.   When these people relocate, they must plan a small move.
Eastern MA: Planning the Small Move
Small moves are not necessarily simple moves. Think carefully about choosing to move yourself.  Hiring a Eastern MA moving company that specializes in small moves is a good first step.  When you choose an Eastern MA moving company, select one that has no minimum load size requirements.  This keeps you from paying for truck space and services you don't need.
To make sure that your possessions arrive at your destination location safely and in one piece, have your Eastern MA packing company handle your more fragile and valuable items.  Shipping antique furniture, shipping artwork, and shipping computers and electronics are the three biggest challenges involved in the small residential move.
Custom crating is the art and science of building individually designed and sized boxes to hold your fragile items.  These boxes can be custom cardboard shipping boxes or wooden shipping crates.  Custom crating is used for shipping antiques, computers, and electronic items.  Shipping artwork also requires custom crating, especially if you're shipping sculptures.
Protect your interests by selecting the best shipping insurance.  This coverage protects your items from pick up to delivery, providing you with peace of mind! If you have any more questions about planning your small move, contact us: we'd be happy to help!